Delicious vanilla cake with layers of our signature red berries buttercream.
This is a classic pairing-of vanilla cake in alternating layers of  vanilla buttercream.
Rich Fruit Cake (Premium Flavor)
Our premium fruit cake contains soaked raisins, sun-dried fruits that has been soaked in rich brandy for at least 2 months.
White Chocolate-cardamom cake (Premium flavor)
White chocolate mud cake with hints of cardamom, blueberry/raspberry filling. Made with premium quality white chocolate.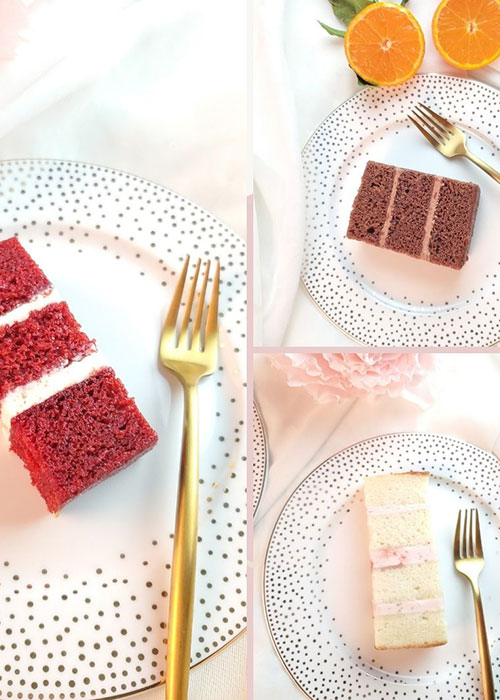 Chocolate sponge cake and chocolate buttercream.
Red velvet cake filled with rich (white chocolate-optional) with buttercream.
Carrot Cake (Premium Flavor)
A moist cake filled with fine freshly grated carrot, nicely toasted nuts (optional) with alternating layers of our signature buttercream.
Contains lightly roasted coconut flakes, paired with a custom coconut-caramel buttercream filling.